Here you will find information on any of our upcoming events & recreation news for the Woodbury Residents!
---
HALLOWEEN COLORING CONTEST WINNERS
Thank you to everyone who submitted their coloring page for the 2019 Halloween Coloring Contest! Our judges had such a difficult time picking just one winner for each group.
0 – 5 years old Winner - CLICK HERE FOR PAGE
6 – 10 years old Winner - CLICK HERE FOR PAGE
11 – 15 years old Winner- CLICK HERE FOR PAGE
Congratulations to all of the winners! Look out for our next coloring contest for another chance to win! Stop by the Recreation Office to see all of the beautiful artwork hung in the windows.
---
SOLD OUT! KID'S PAINT NIGHT | NOVEMBER 10 FROM 4 PM TO 5:30 PM
Please join us for kid's Paint Night hosted by Pinot's Palette on November 10th from 3:45 p.m. to 5:30 p.m.! This event is for kids, ages 6 – 14 years old.
Please purchase a wristband for $15.00 (cash/check) per person for this event, beginning October 26th at 10 a.m. at the Recreation Office. The price has been discounted for Woodbury residents! There is a limit of two children per household and is for Woodbury residents only. The cost includes light refreshments and an artist led painting. Please arrive at 3:45 p.m. to allow everyone to be served before the painting begins promptly at 4 p.m. The painting takes approximately 1.5 hours to complete.
Event Date: Sunday, November 10th
Time: 4 p.m. to 5:30 p.m. - paint time
Location: Clubroom - 108 Lamplighter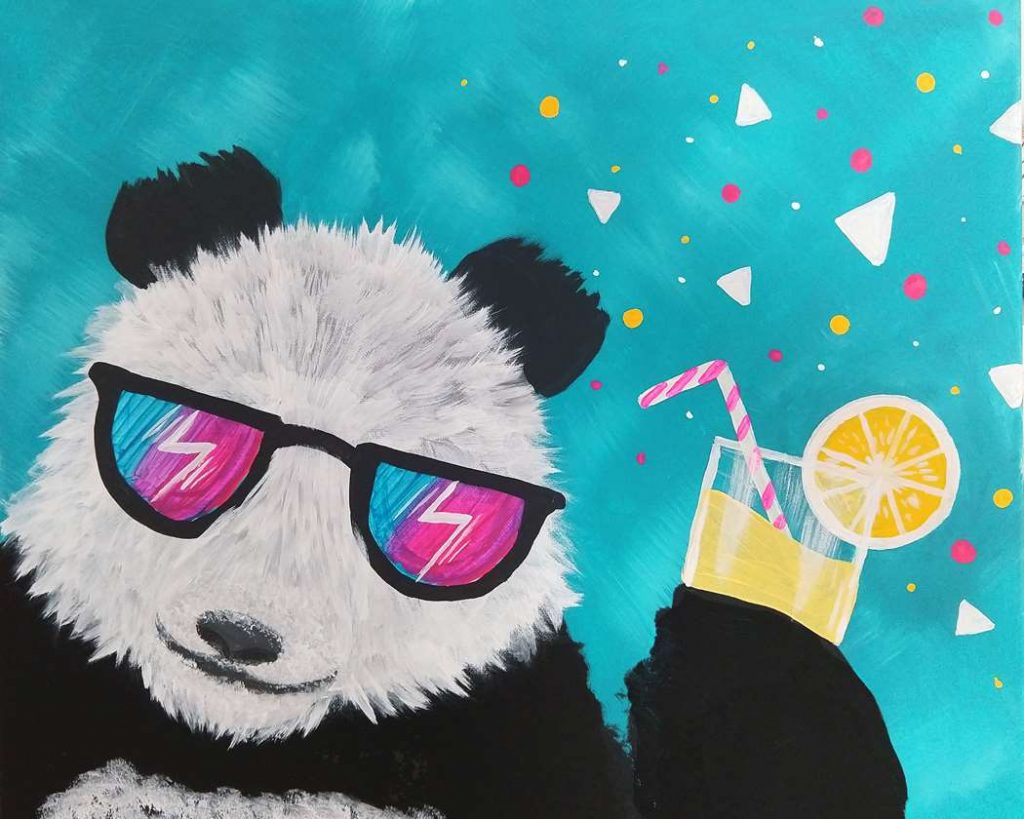 ---
SANTA COMES TO WOODBURY | DECEMBER 14 FROM 1 PM TO 5:30 PM
Wristbands are available beginning Friday, November 15th at 9 a.m.
Join us as Santa Claus makes a special visit to the Woodbury Community! Come celebrate the holiday season as we transform the Recreation Center into a ski lodge.
We will have a special visit from Santa Claus himself, Mrs. Claus, and Mr. & Mrs. Mouse! We will be hosting many fun activities and will provide cookies and refreshments for all to enjoy. There will be face painting, a photo booth, cookie decorating, balloon twisting, booth games, and plenty of photo opportunities for the whole family. This event will take place at 108 Lamplighter. You must pick up wristbands at the Recreation office prior to the event. There is a max of 6 wristbands per household, which includes both adults and children.
Wristbands are $3.00 per child and adults are free! We accept cash or check only for payment. Please bring your key card or photo ID with your Woodbury address for proof of residency.
Group#1: Red Wristbands Only: 1:00 p.m. to 3:00 p.m.
Group #2: Green Wristbands Only: 3:30 p.m. to 5:30 p.m.
*You will only be allowed in the event during your designated times for your color of wristband. WRISTBANDS WILL NOT BE REPLACED. NO GUEST ALLOWED.
---
SIGN UP FOR E-NEWS
Ever go to one of the pools in the community, just to find it closed for maintenance? Have you missed an exciting community event because you didn't have time to look at the newsletter? Don't be frustrated or disappointed again. You can sign up for E-blast for up to date community reminders to come to your email address! Just go to the Woodbury website at www.woodburyhoa.org to sign up now.